This is a sponsored post written by me on behalf of Seattle's Best Coffee®. All opinions are 100% mine.
In this super hectic life we lead, complete with DIY projects galore and everyday busyness with our 6-year-old twin girls, I enjoy life's simple pleasures waaaaaay more than I than I used to. My morning cup of coffee, my friends, is one of my most treasured pleasures of the day. The fact is, I used to be able to really sit and sip a cup of coffee in the morning. Now, I'm lucky if I get a few sips in while it's really hot (the way I like it). So, the coffee has to perfect. If I only have 2 minutes to really soak in the simple pleasure of my coffee, it needs to make my taste buds dance. I just can't settle for mediocre coffee anymore.
But that puts me in a bit of a bind, because as you know, I'm pretty thrifty (hence the reason that we DIY so many projects in our house–it's to save money). But y'all, I FINALLY found a coffee that meets both of my requirements. Best of all, it's easy for me to grab when I do my usual grocery shopping at Walmart (Discover Seattle's Best Coffee at Walmart).
Seattle's Best Coffee® is delicious and affordable. That's right, I upgraded my coffee without increasing my coffee budget. That means it's a free upgrade. Those are my favorite kind :)
Meet the new love of my life–Seattle's Best Coffee®. (PS- How CUTE is the gift set I received in the mail?!)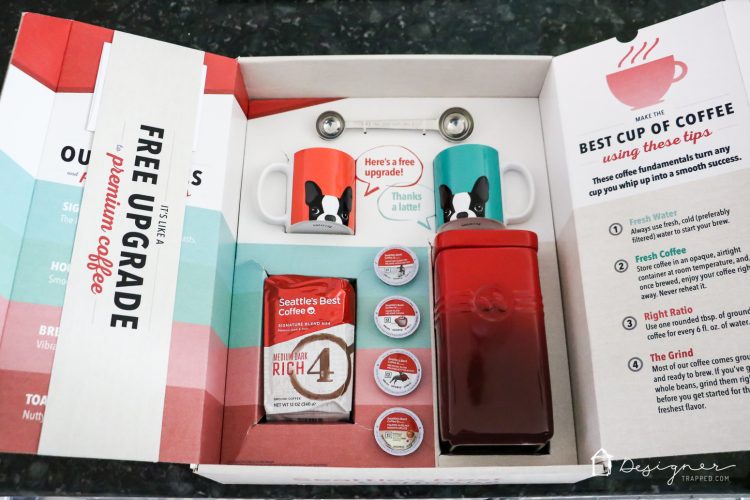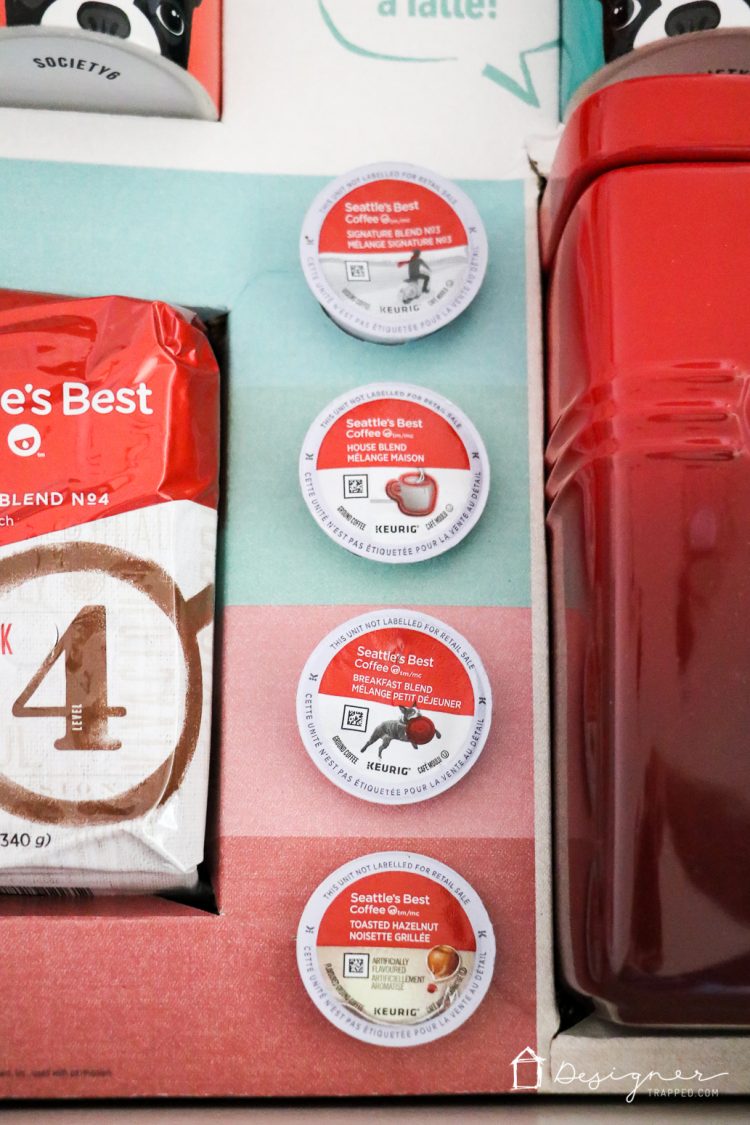 My favorite variety so far is the Signature Blend No. 4. The flavor is smooth and robust, without any bitterness. Best of all, the flavor includes a hint of chocolate :)
I keep ground coffee and K-Cups on hand. When Joe is not on-shift (he's a firefighter in case you are new around here), I brew a pot of coffee for both of us to enjoy in the morning, but when he's gone, it's so much easier for me to pop in a K-Cup and just brew a single cup for myself.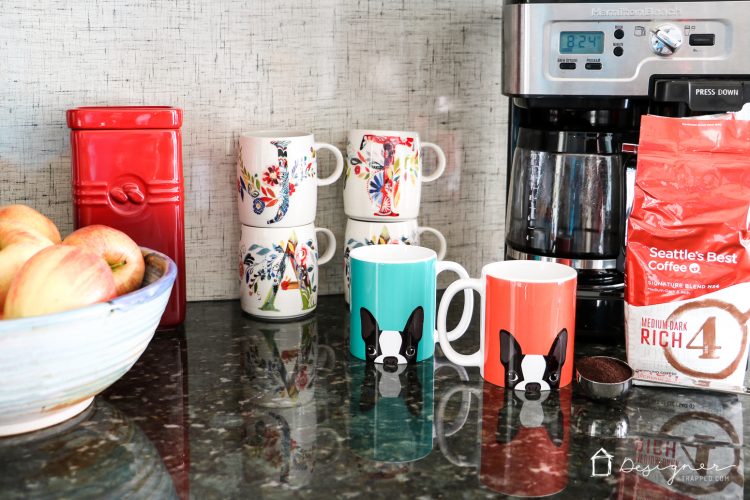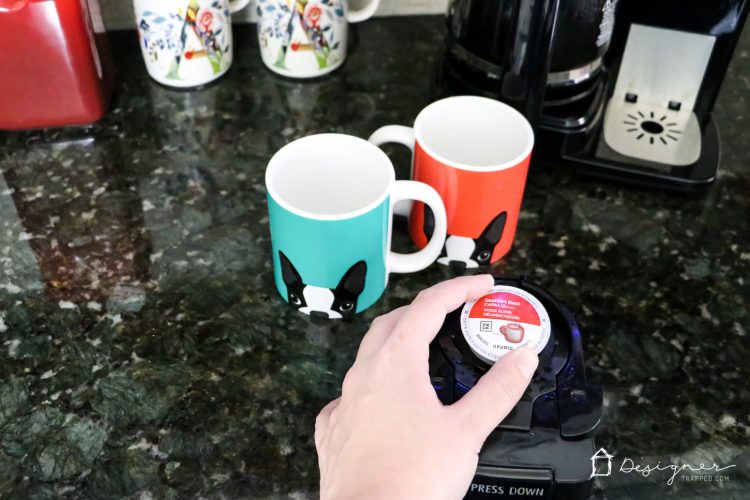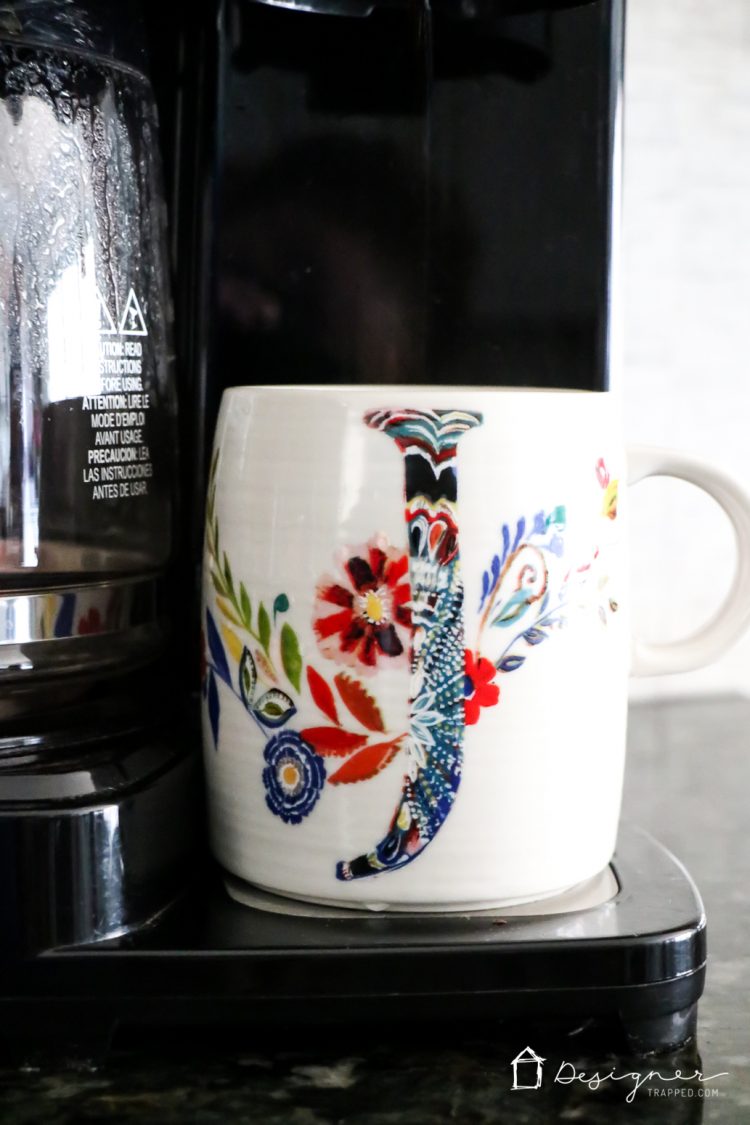 Now I have to tell you, I'm a simple coffee girl. I like my coffee with half and half (the full-fat version, keep that fat-free stuff away from me) and sometimes sugar (again, the real stuff). I keep it simple, another reason the flavor is so important to me. This is exactly the color I like my coffee to be after I've added my half and half.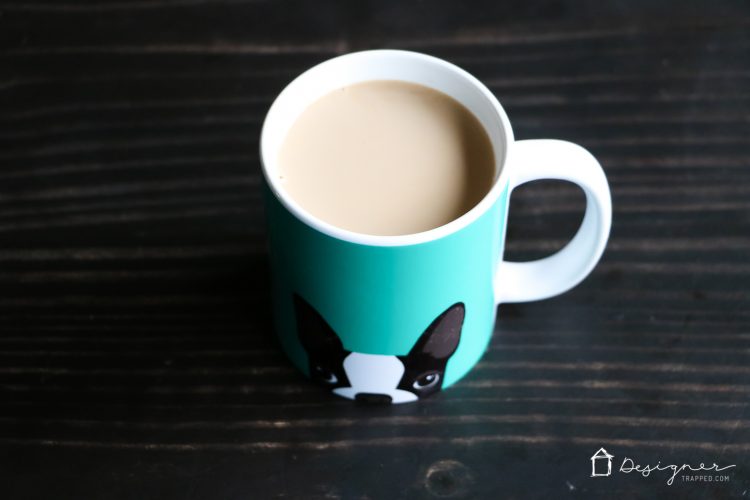 So why am I bothering to write a post about my coffee habits? Because friends, you need to stop settling for average coffee when you can get Seattle's Best Coffee® for the same price (or ….so little more). Life is too busy and short to drink average coffee. Seriously.
Now, I'm off to finish my coffee before I start painting what will soon be my new office! A DIYer's work is never done!