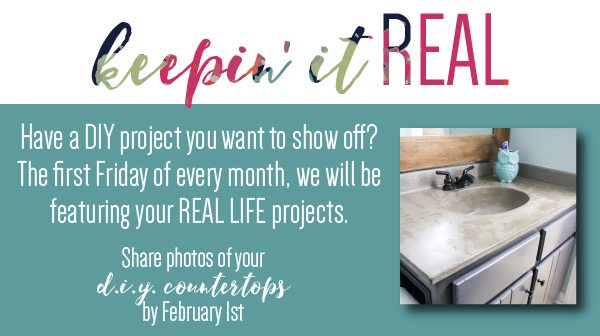 Hello friends!  This is a space for my awesome newsletter subscribers to share YOUR awesome DIY projects with the Designer Trapped community!  The first Friday of every month, we will be featuring the topics you see below.  Each post will include a round-up of the best projects from the blogosphere AND from real lifers like you!
Just click the blue button that says "ADD YOUR LINK."  Leave the URL blank, unless you have a blog or website.  Then click upload and add the photo from wherever it's saved on your computer (or you can choose the Instagram option)!
We can't wait to see what you have been up to!
DIY Countertop Projects (currently accepting submissions)
Past real-life roundups:
DIY Kitchen Projects