If you have followed my blog for a while, you know I love pretty much all DIY home decor projects.  But I have a special affinity for DIY Ikea hacks.  Do you know what an Ikea hack is?  Not everyone does.  An Ikea hack basically refers to the transformation of a basic piece of Ikea furniture into what looks like a custom piece of furniture without breaking the budget.  Ikea furniture is so wonderfully simple that it lends itself to endless customization.  At this point, the "Ikea hack" has nearly become its own category of design because DIY Ikea hacks are so prevalent.
I've tackled a few Ikea hacks myself.  Most recently, I totally transformed a basic Ikea Lack sofa table into a designer showpiece for a total of $157 (including the cost of the table).  You can see the full tutorial by clicking here.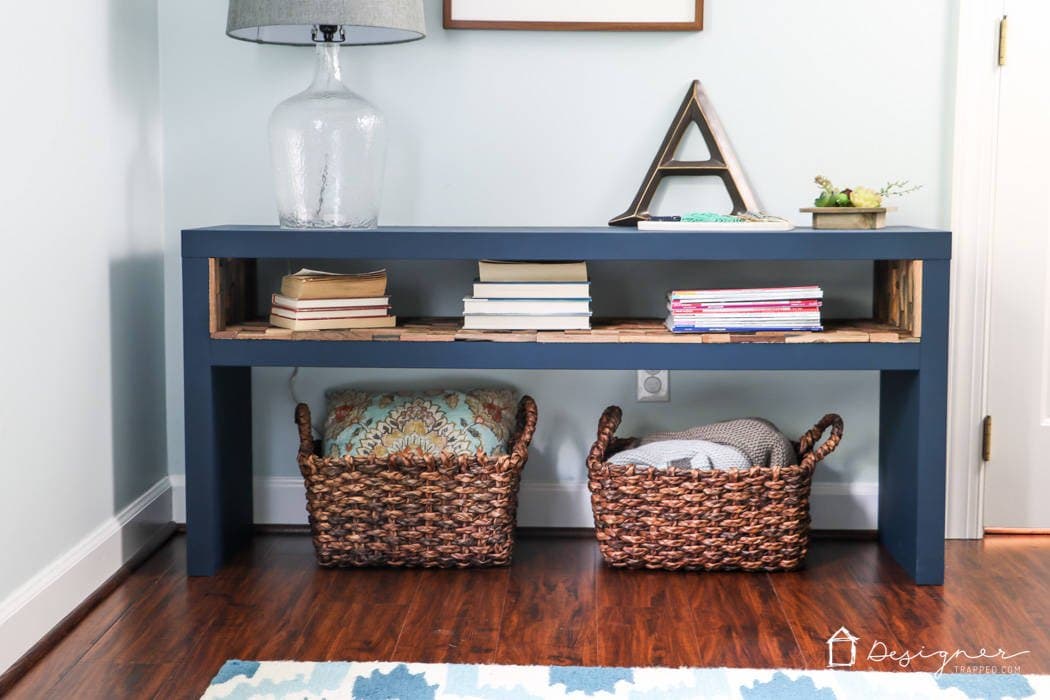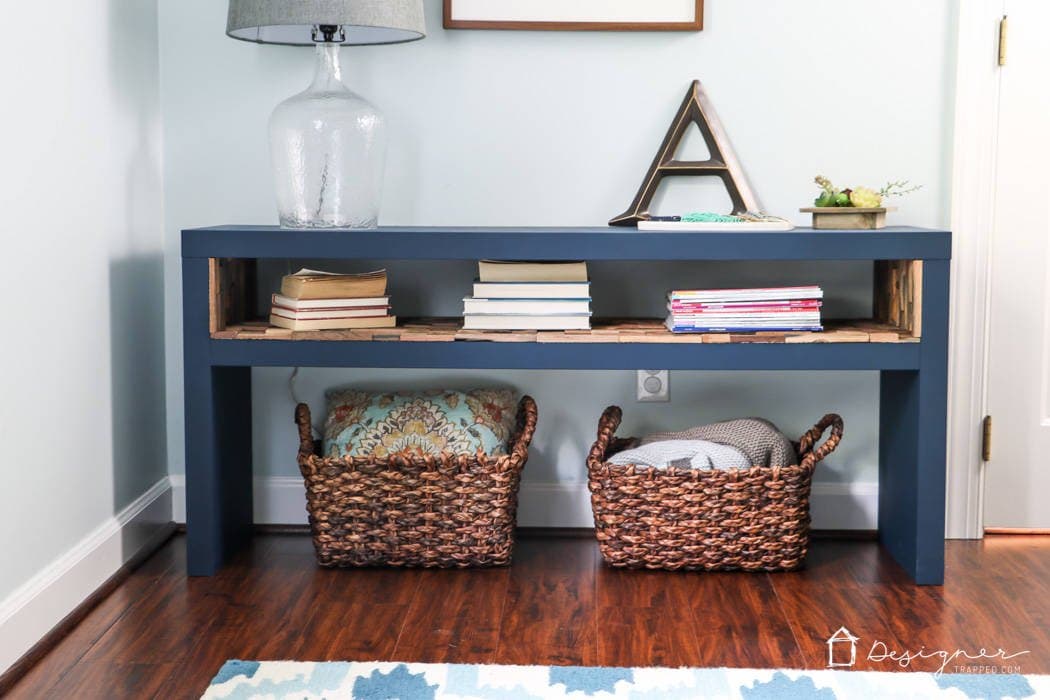 I also created an expensive looking desk on a tiny budget using Ikea pieces.  You can check out the details of my Ikea desk hack here.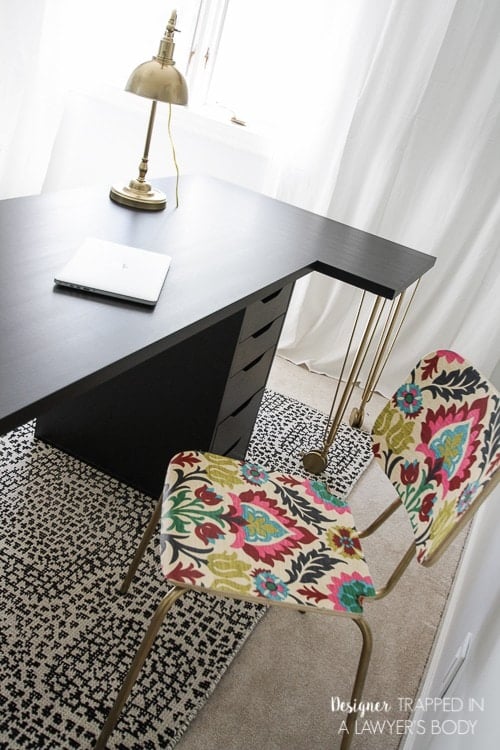 But enough about my Ikea hacks.  Not all DIY Ikea hacks are successful, but SO many are beyond amazing.  Ikea hacks are absolutely one of my favorite project types.  I mean, they combine two of my favorite things: Ikea and creativity!  Just click through this quick slideshow to see a whole lot of amazing DIY Ikea Hacks!  For more information about each project, click on any of the photos!
Y'all, this library wall created out of Ikea Billy bookcases is one of the most EPIC and brilliant DIY Ikea hacks I have ever seen!  Check out the full details over at Bliss at Home.