I love Ikea hacks and Ikea ideas that transform basic, inexpensive pieces from basic to fabulous.  I've tackled a few Ikea hacks myself.  We transformed basic Ikea bookshelves and dressers to create much-needed storage in our twin girls' room.  It's amazing what a little paint and imagination can do. You can see the full tutorial here.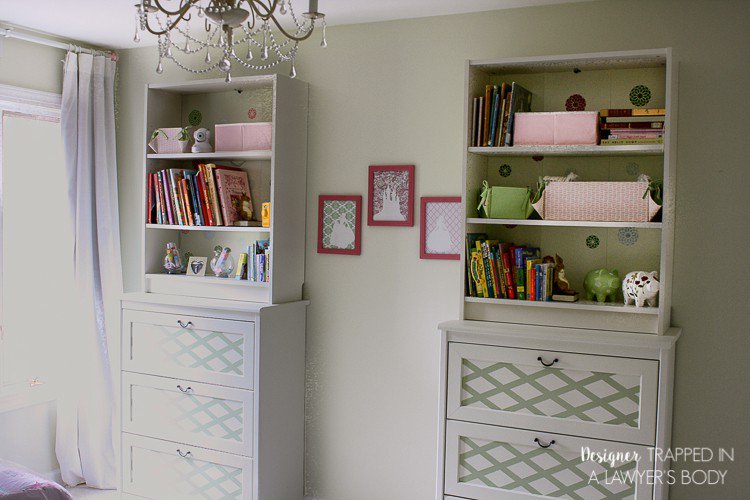 I also created an expensive looking desk on a tiny budget using Ikea pieces.  You can check out the details of my Ikea desk hack here.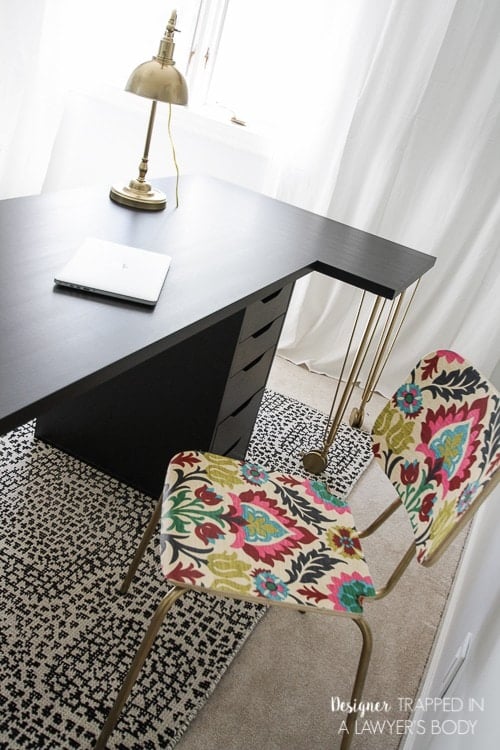 But enough about my Ikea hacks!  Let's turn our attention to the fabulous 15 Ikea ideas from others that I have rounded up for you.  They are AH-MAZING!
Oh, and if you love a hight-end look but don't have a huge budget, be sure to grab my free guide about where to shop for a designer look on a small budget.

15+ Ikea Ideas That Will Blow Your Mind
Ikea Kitchen Cabinets Turned Floating Sideboard– Jen at Made By Girl created this very high style floating sideboard on a budget by using Ikea kitchen cabinets, inexpensive (but gorgeous) hardware, and an affordable wood top.  I am in love with this look!  See all the details here.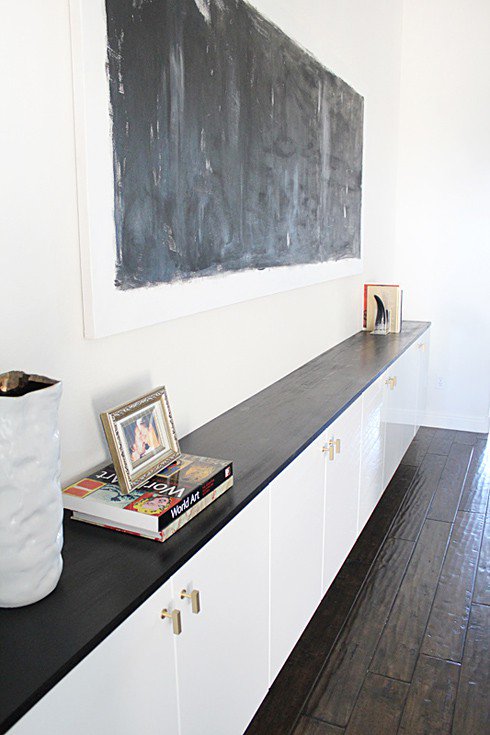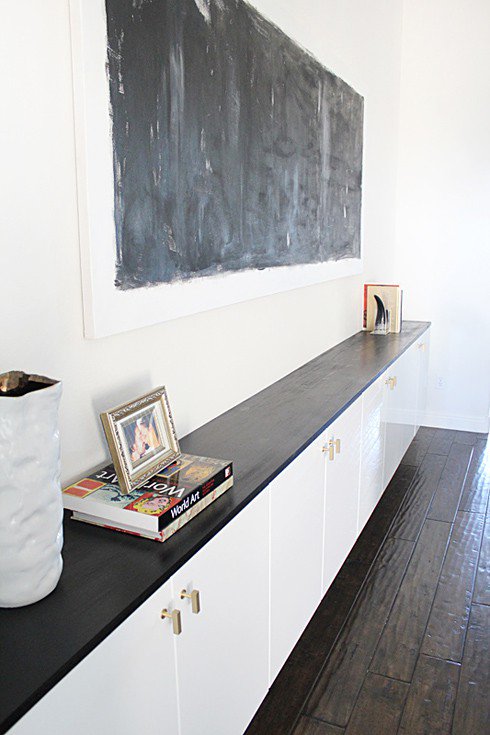 Gold Foil Your Drawer Fronts for a Custom Look– I love the fresh look Emily at Sugar & Cloth gave to a basic Ikea drawer unit with gold foil.  Affordable and super chic!  Find the tutorial here.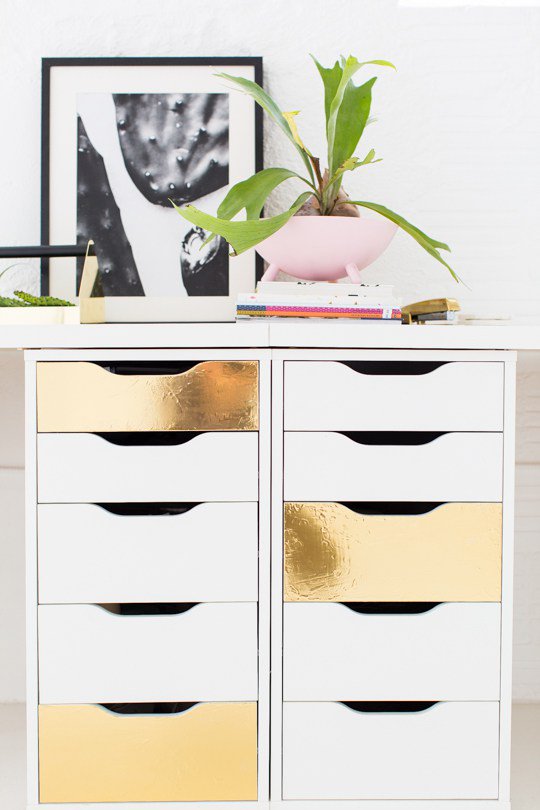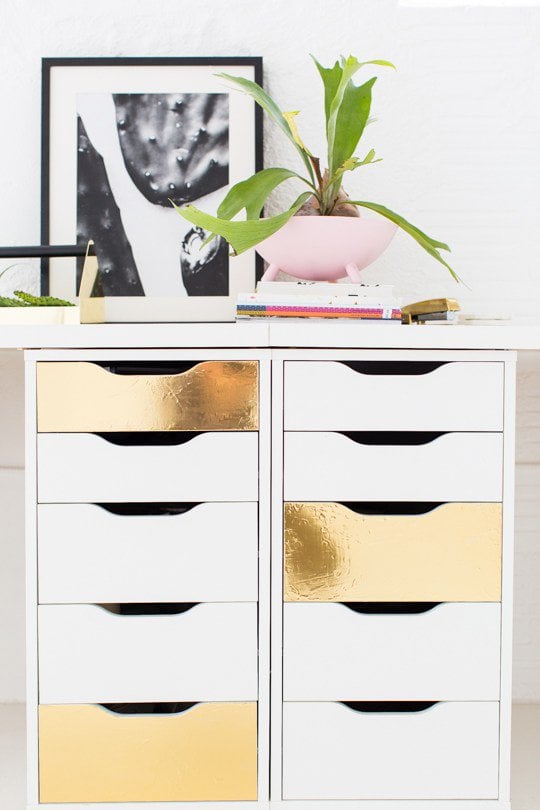 High-end Ikea Lack Sofa Table Makeover With Reclaimed Wood– I recently gave a high-end look to a $59 Ikea Lack sofa table using paint and reclaimed wood.  It was inspired by an $900 bookcase, but mine cost a total of only $157 and was EASY to make.  Check out the full tutorial here.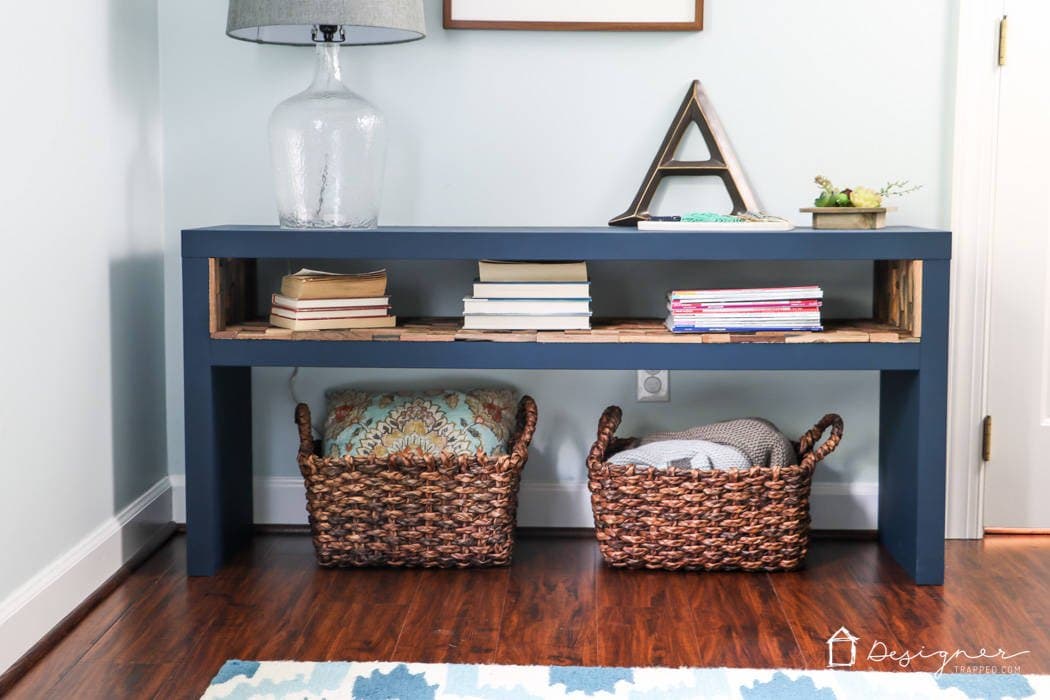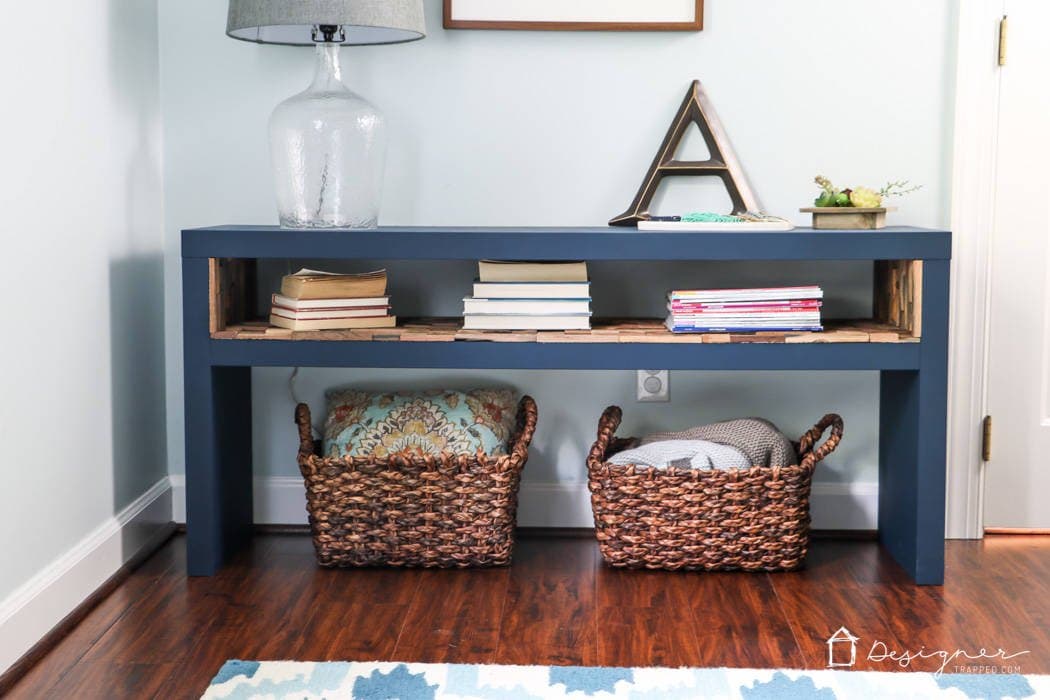 Brilliant Billy Bookshelves Hack– Laura at The Makerista created one of the most gorgeous library walls I have ever seen using super affordable Billy Bookshelves from Ikea.  GENIUS!  Check out the tutorial here.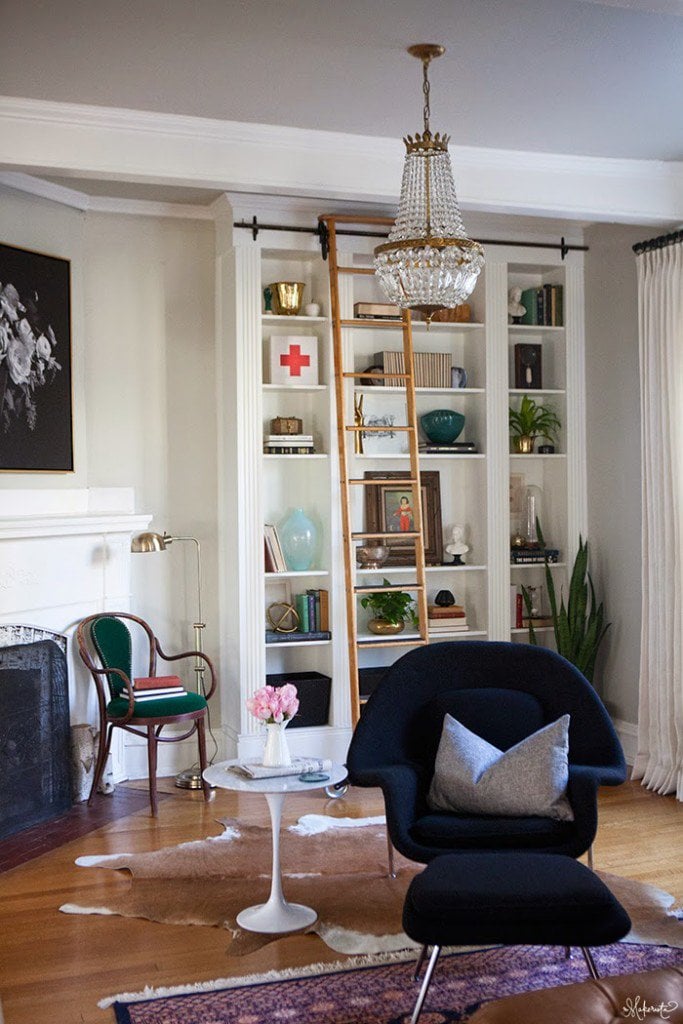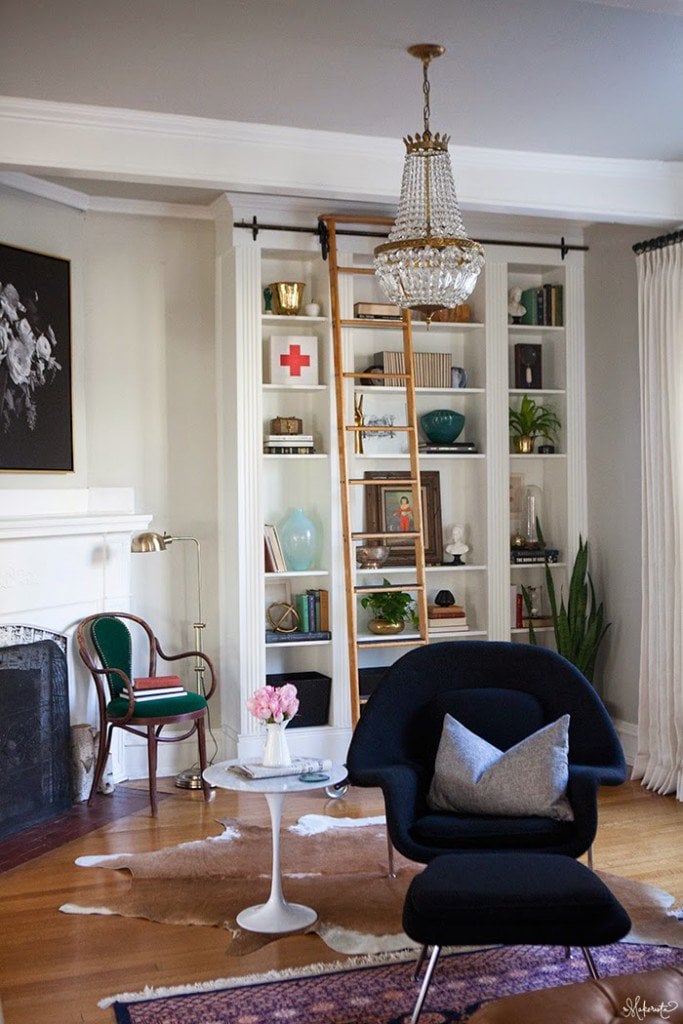 Ikea Cabinets Turned Rustic Buffet– Aniko at Place of My Taste created this stunning reclaimed wood buffet from Ikea cabinets.  Best of all, this is a doable project for beginning DIYers.  See the full tutorial here.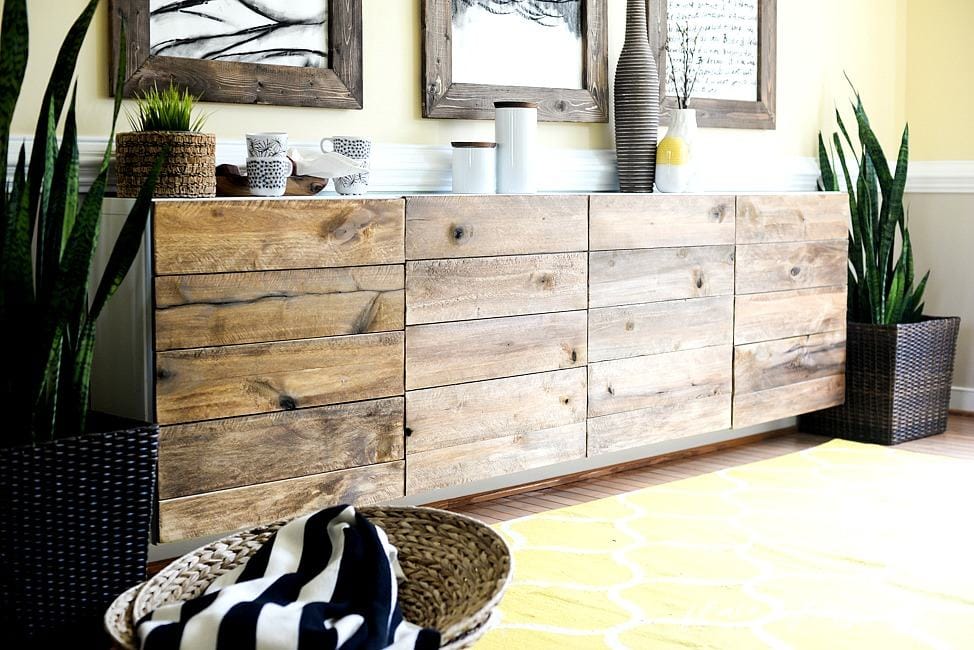 Basic office chair turned lux– This gorgeous desk chair upgrade is totally blowing my mind. The brilliant minds at Money Saving Sisters took a boring chair and made it a piece of office seating perfection. See the full tutorial here.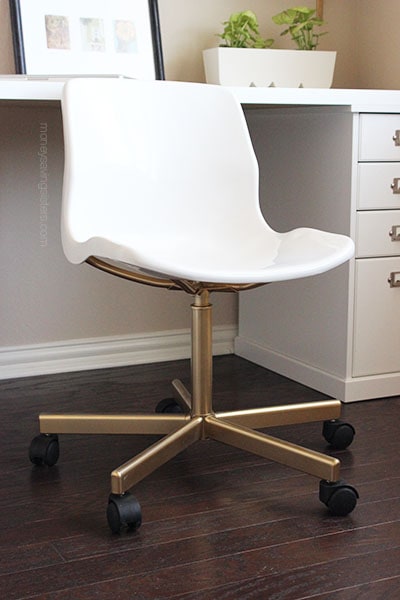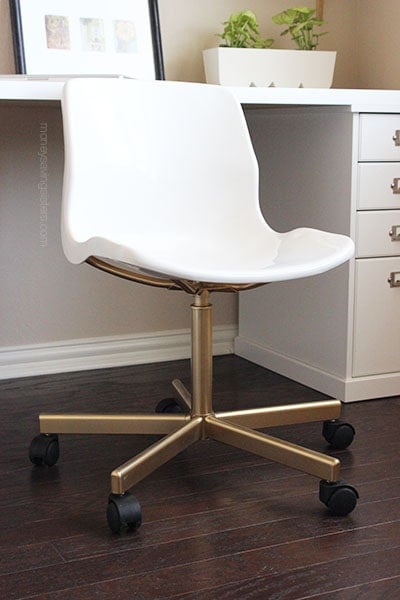 Basic IKEA Rast turned campaign beauty– This plain Ikea Rast dresser was just that. Plain.  But Mandy from Vintage Revivals turned it into a stunning campaign piece with a few simple steps.  You can check out the full tutorial here.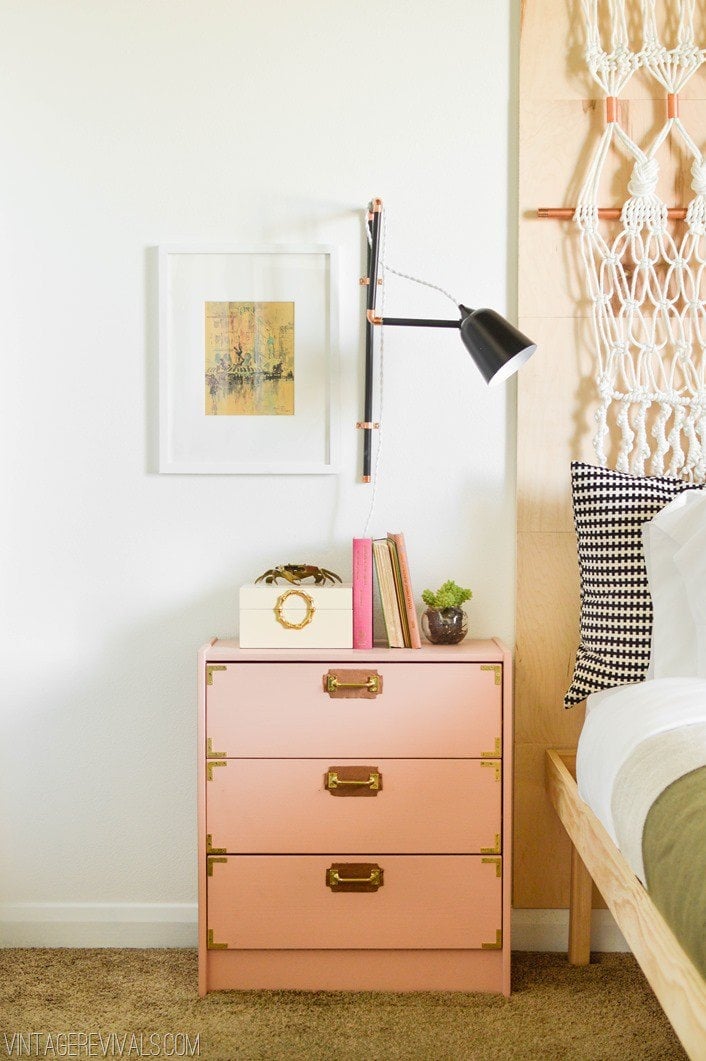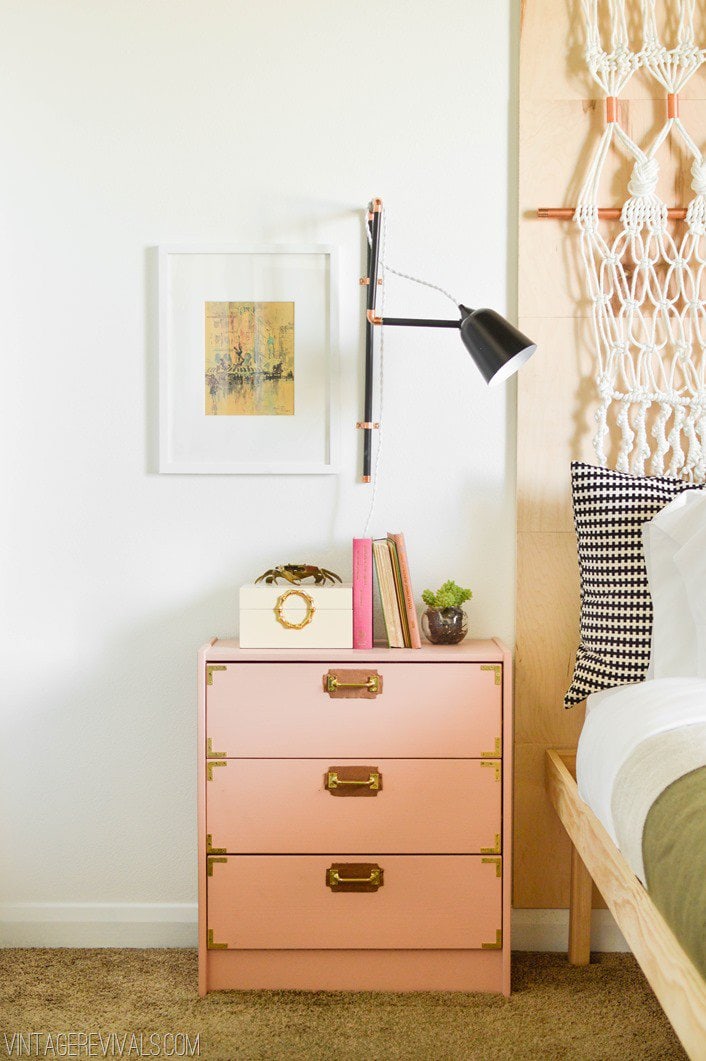 Ikea Rast dresser turned GENIUS desk storage– Almost everyone I know could use more storage.  Stacey at Addison Meadows Lane came up with the idea to use an Ikea Rast dresser as one of the legs for her desk.  Two birds, one stone.  So smart and pretty!  Check out the full tutorial here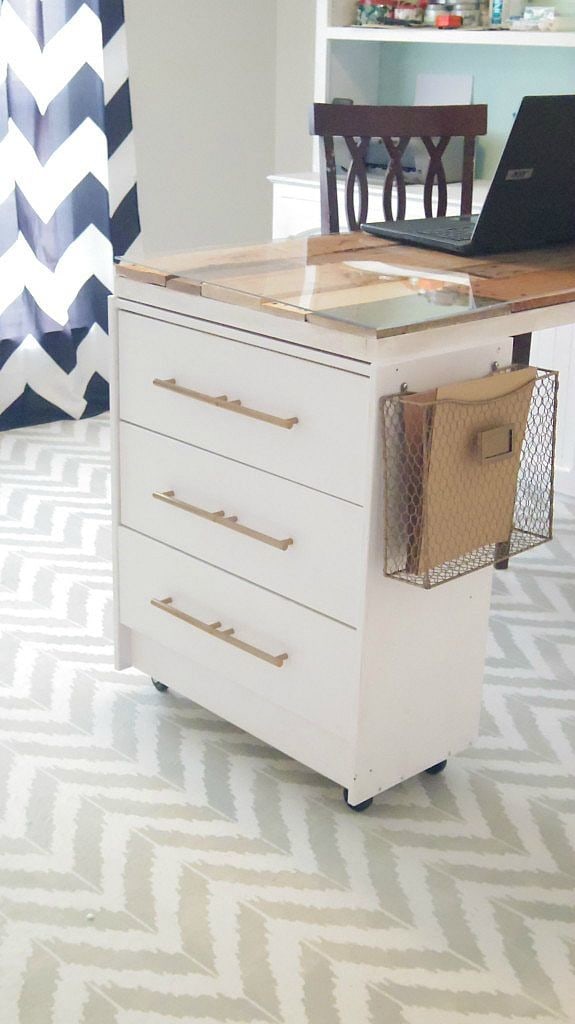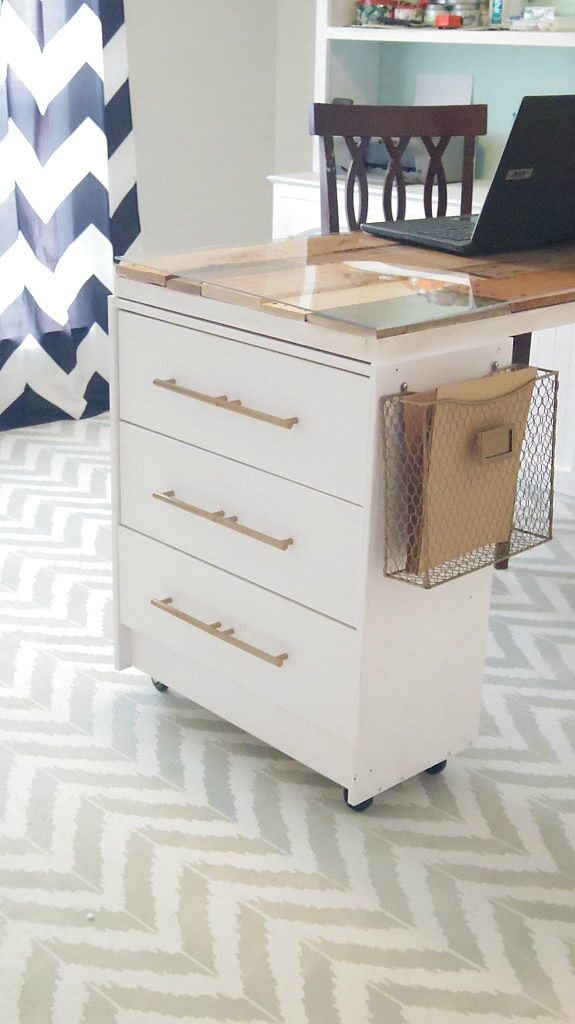 $69 Ikea Ingo table turned high-end farmhouse table– The farmhouse look is SO HOT right now, but it usually comes with a hefty price tag.  Monica over at East Coast Creative Blog wanted a farmhouse table and made one on a budget starting with a $69 Ingo table.  In the end she spent less than $200 for this beauty.  You can check out the full tutorial here.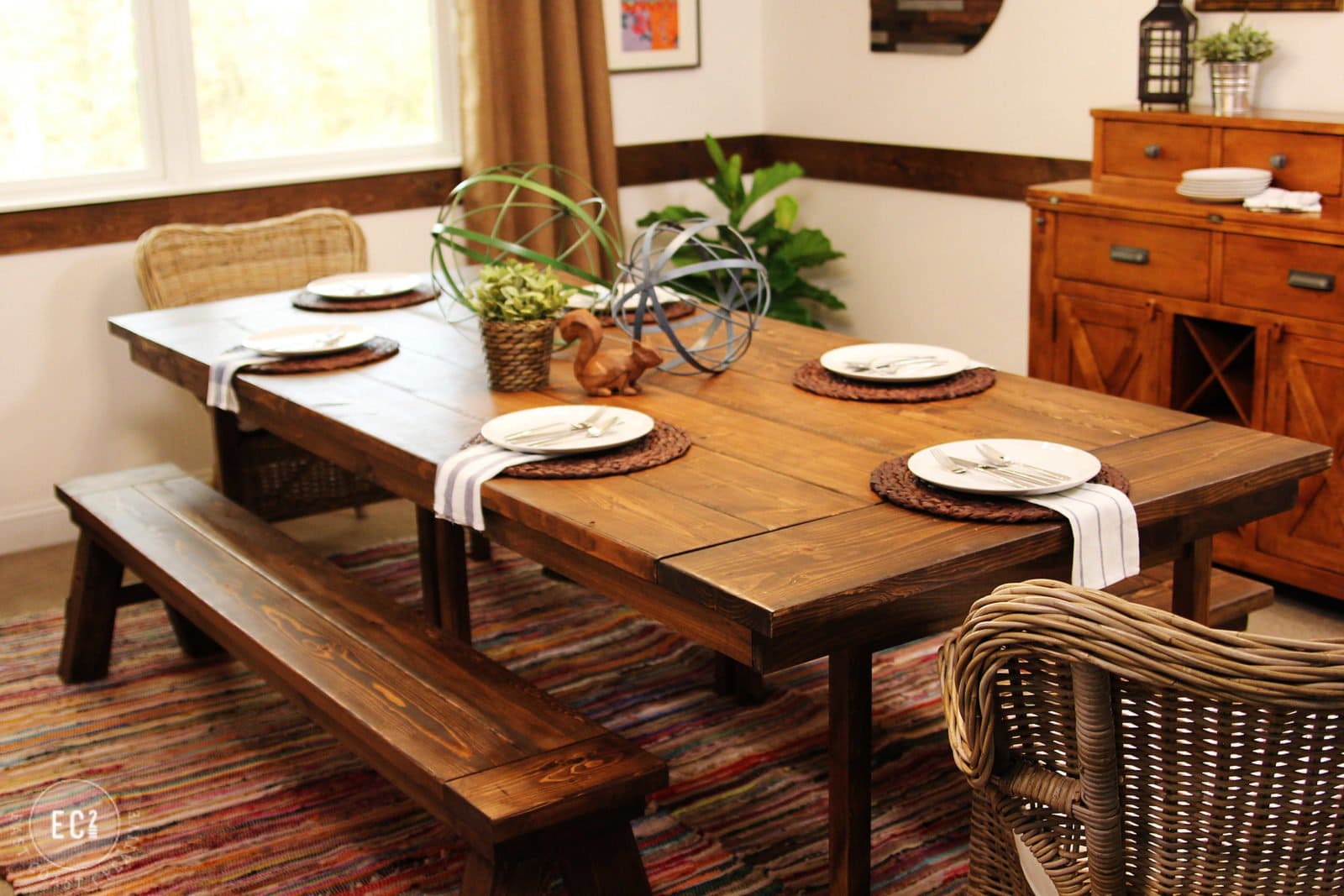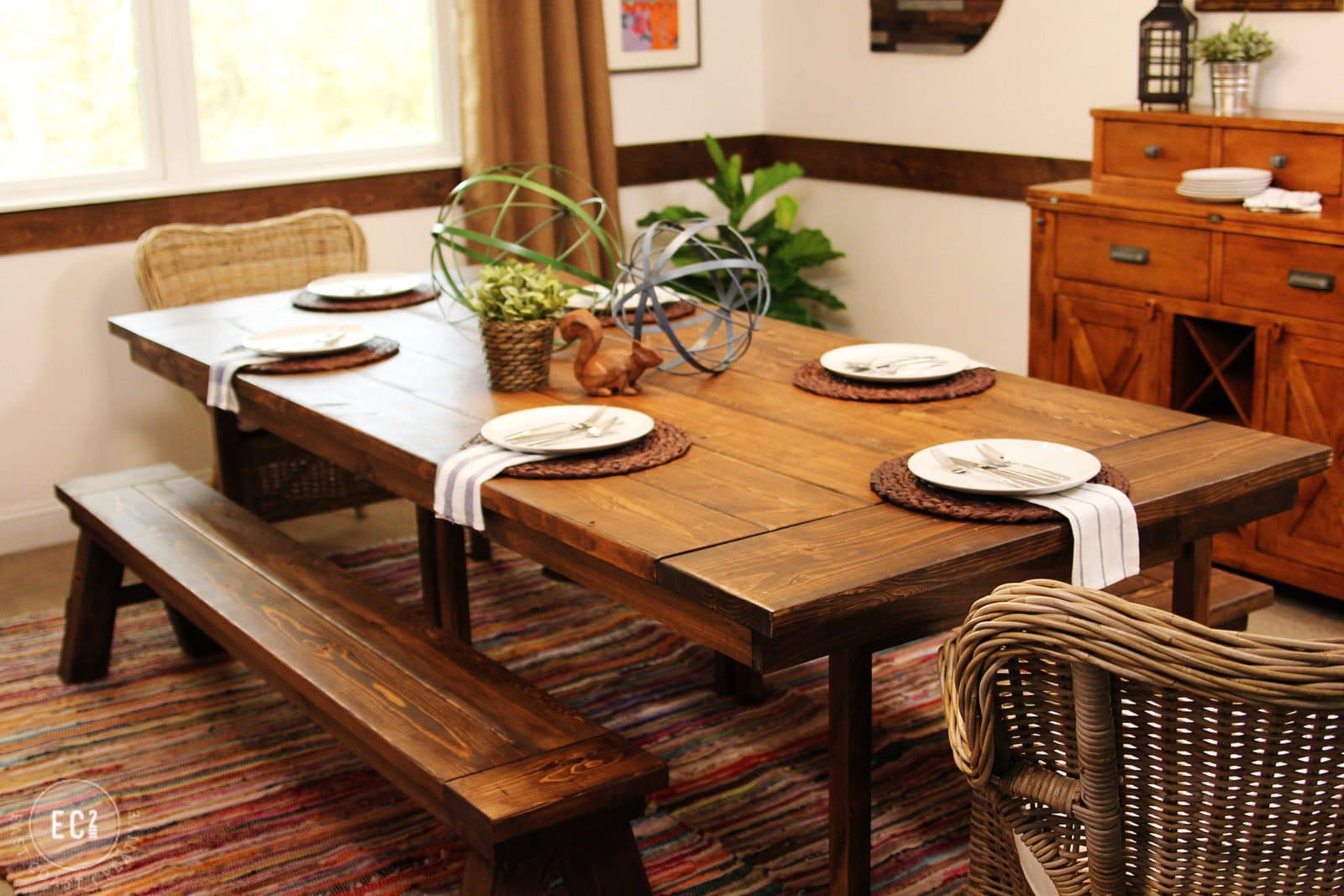 DIY Industrial Sconce– Anu over at Nalle's house is a woman after my own heart.  I have these same cage lights above the island in our kitchen, but I used them as pendant lights (their intended purpose).  Anu got super creative and used a simple Ikea wall bracket to create these industrial cage lights sconces.  LOVE them.  See the full tutorial here.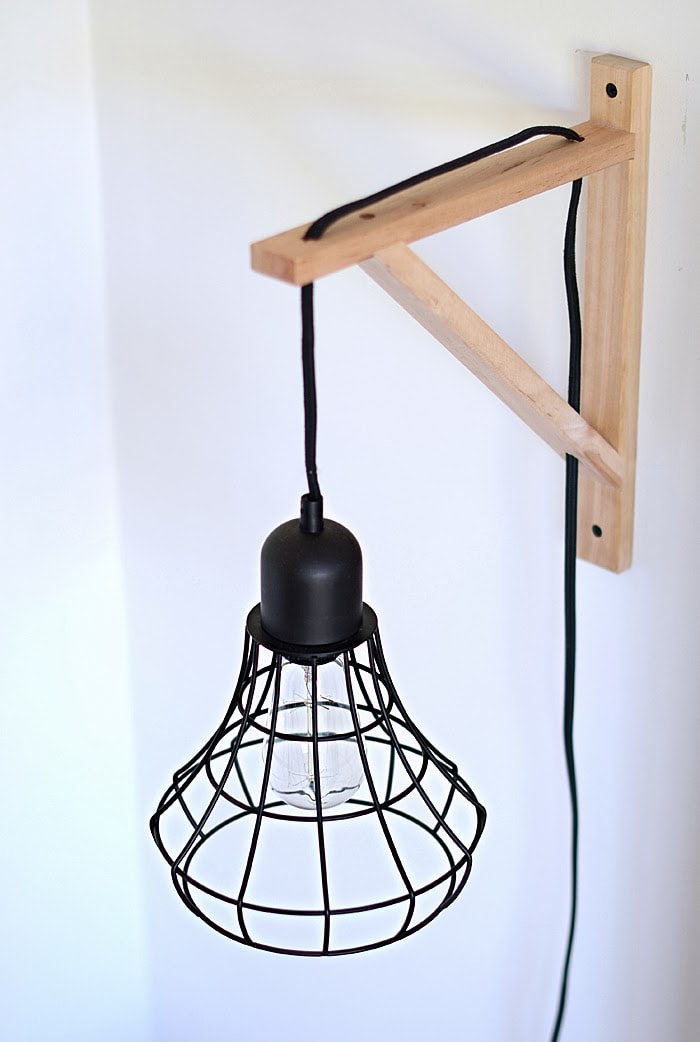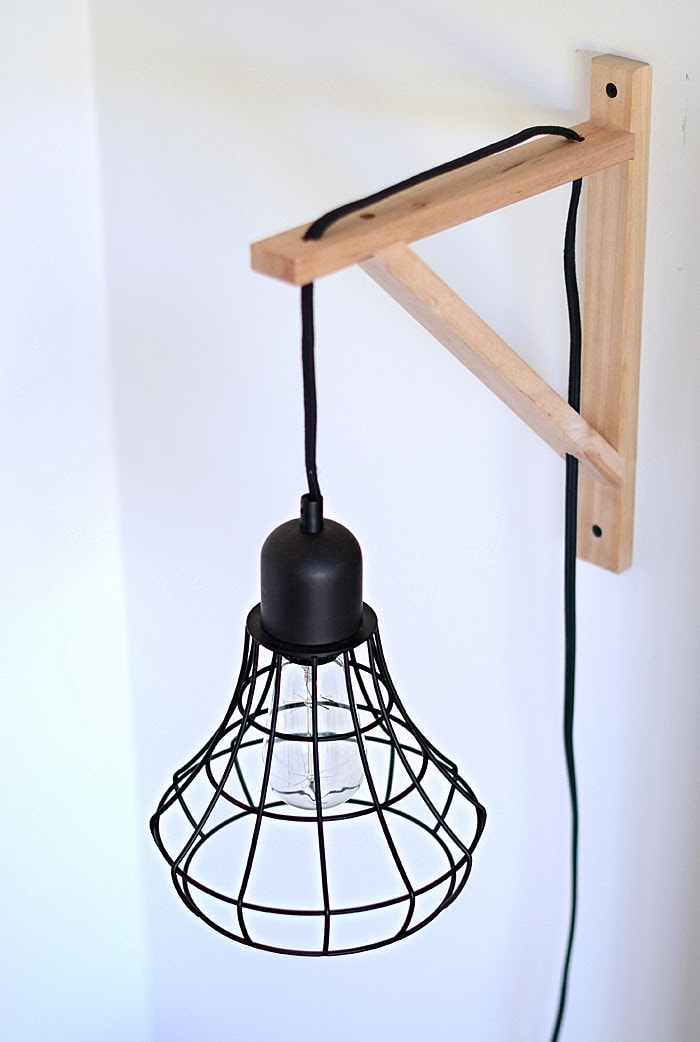 Basic Ikea TV unit turned glam bench– I love this gorgeous bench that Bethany at Dwellings by Davore created using a basic and boring Ikea TV unit.  Check out the full tutorial here.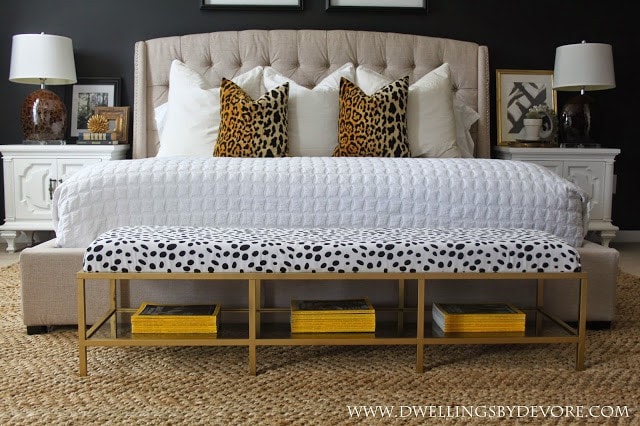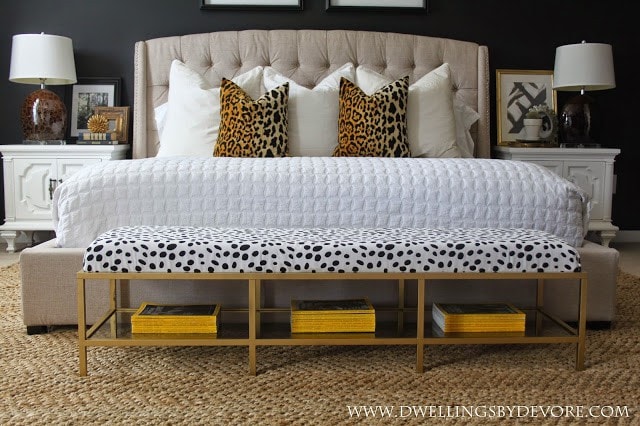 Upgrade Your Basic Ikea Pieces With New Fronts– I had no idea that you could purchase more "upscale" drawer and door fronts for your Ikea cabinets and some furniture pieces. Well, you can.  So you can accomplish an epic Ikea hack without even having a ton of DIY skills.  Learn more about what you can buy from Superfront here.  (I am NOT getting paid in any way shape or form to tell you about this company–I just think it's amazing).
Ikea Kallax bookshelf turned banquette– Krys at Melodrama created this cute and functional dining banquette using an Ikea Kallax bookshelf.  So clever!  See the full tutorial here.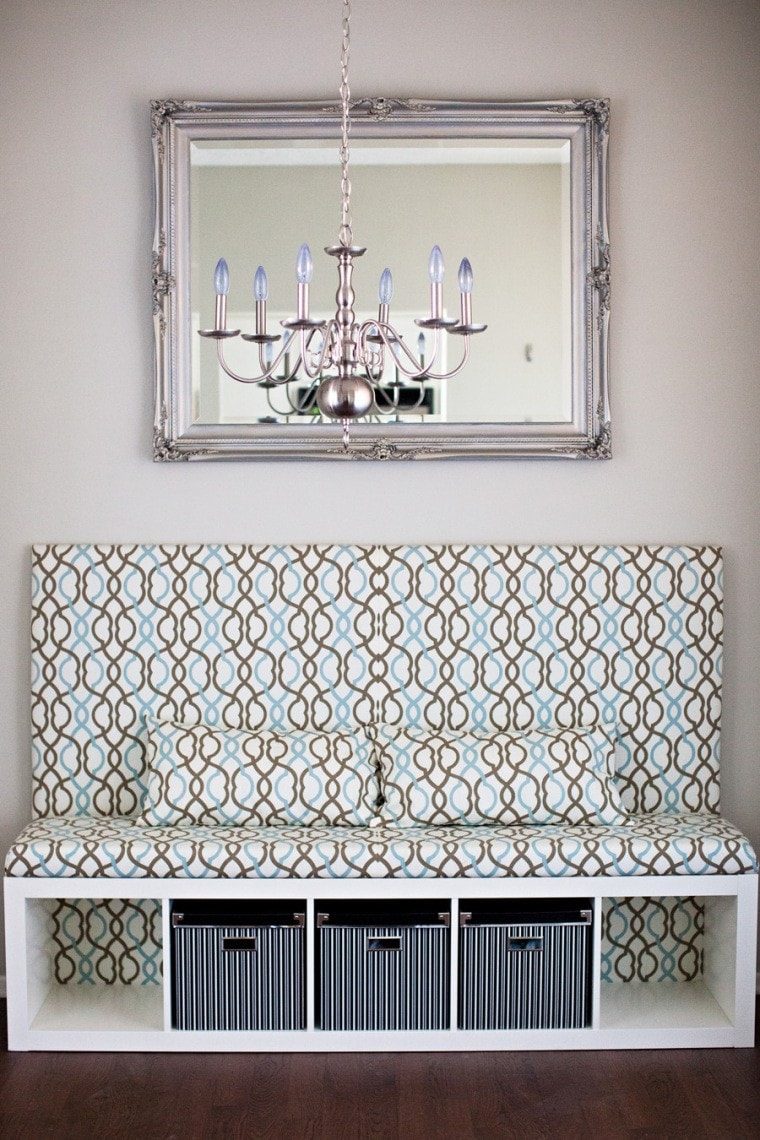 IKEA Borgsjo bookcases turned stunning built-ins– Y'all Laura over at Avery Street Design created these GORGEOUS built-ins from IKEA bookcases.  Ummm, I am speechless.  They look so high end!  Check out the tutorial here.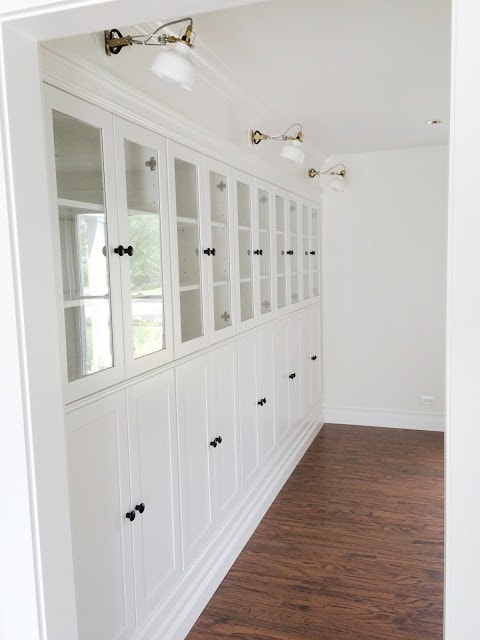 IKEA cubbies upgraded to an apothecary chest– How cool is this?  Corey over at Sawdust to Stitches is a genius when it comes to transforming furniture.  She transformed basic Ikea cubbies into this beautiful apothecary style chest.  Check out the full tutorial here.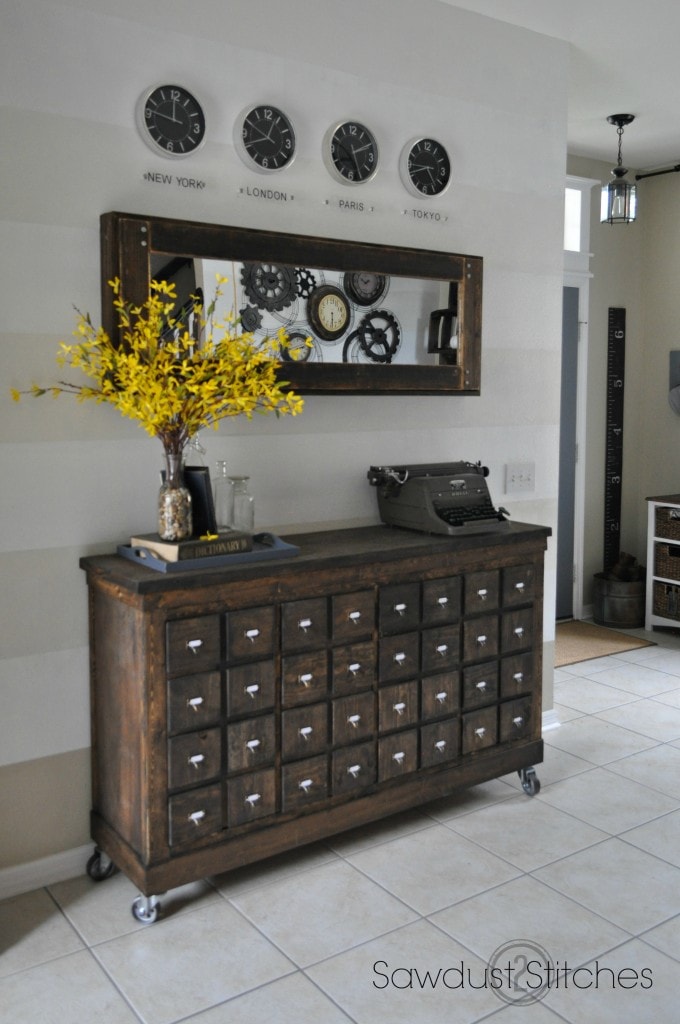 oring Ikea VITTSJÖ unit turned showstopper– For less than $100 Catherine at Gilded Maven created this glamorous and chic shelving unit.  I want one!  Check out all the details here.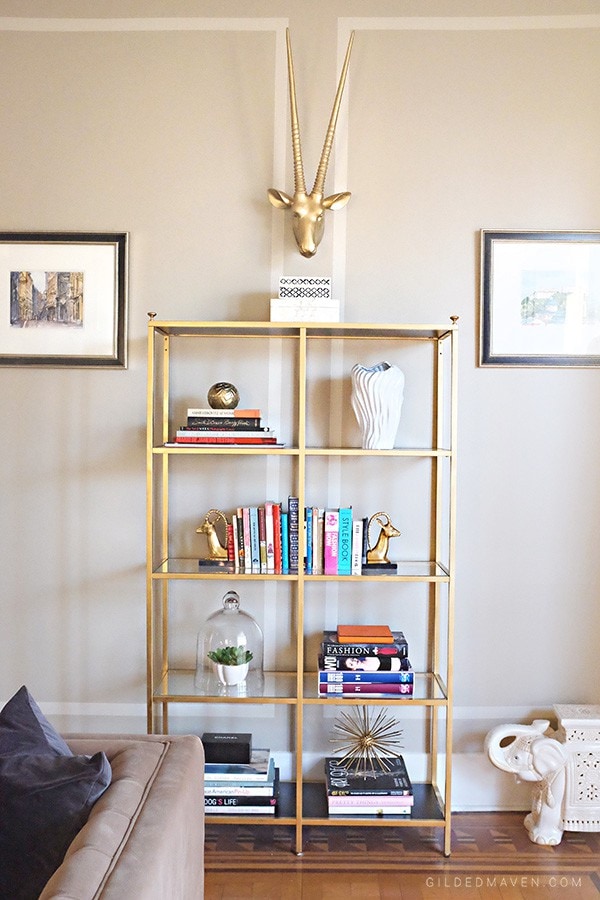 Are you feeling inspired to tackle your own Ikea hack yet?  If not, be sure to check out my other Ikea hacks posts below. And don't forget to grab my free guide on where to shop for a designer look on a budget before you head out!