Happy almost fall, y'all!  To celebrate the fact that Fall is just around the corner, I made some free Fall printables :)  I plan to decorate our home for Fall this weekend.  Now, I know not everyone wants to decorate their homes for each season, and I totally get it. Even I try not to go overboard.  But if you want to add just a touch of Fall to your home for free and with very little effort, these free Fall printables are for you!  
Now, y'all know I live in a contemporary home and don't have a traditional style.  I'm more contemporary/industrial/eclectic. So, I used a modern color palette to make them a bit more "me" than a lot of the free Fall printables you see out there.  I made four of them, so there should be something for everyone :)  Check them out.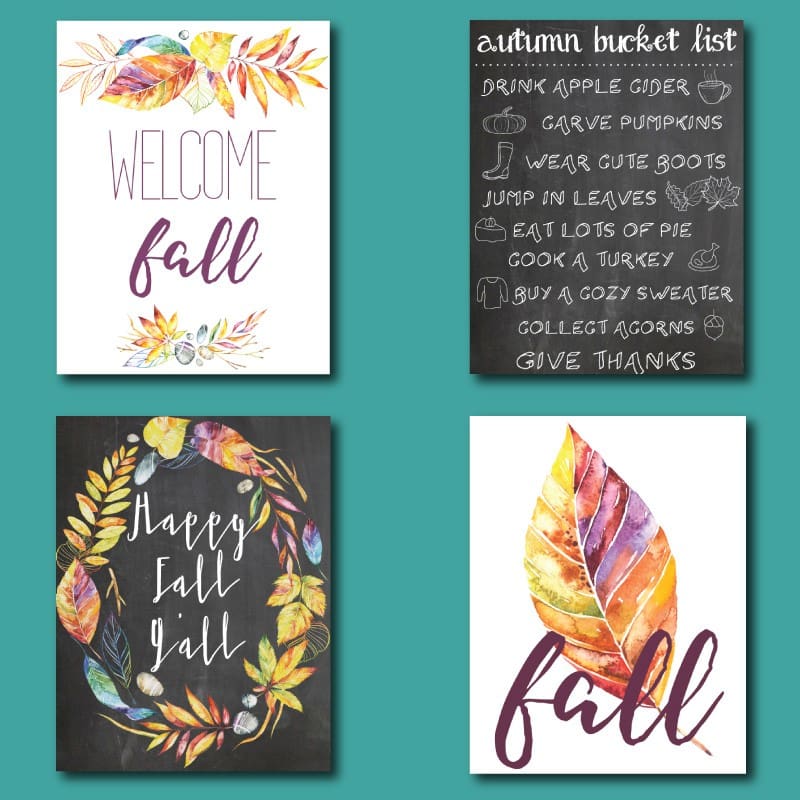 These free Fall printables are standard letter size so you can print them at home and pop them in a frame for instant Fall decor.  
To get all four of these free Fall printables delivered to your inbox, all you have to do is subscribe to my email newsletter and they will show up in your inbox in just a few minutes.  They will be in PDF format and you'll be able to download and print them in the comfort of your own home!  And don't worry, I won't spam you.  I send out a newsletter every week on Tuesdays and it's full of DIY projects and interior inspiration that I think you will love, but you can unsubscribe at any time.  Just click the button below and then fill out your info.  * If you are already subscribed to my weekly newsletter, you will be able to download these beauties on Tuesday when the newsletter is delivered to your inbox :) *
Be on the lookout for some awesome Thanksgiving printables coming your way soon :)