Hey friends!  So, I kind of have a thing for creating pretty printables for my home :)  I just can't bring myself to spend a lot of money for wall art, so printables are easy for me to make (and I kind of love dabbling in graphic design) and they are super inexpensive to print at home or to have large prints printed at an office supply store.  So yeah, I'm a fan!  Today I wanted to share with you these free Christmas printables.  Three of them are proudly hanging in my family room right now.  The rest I made special just for my awesome readers!
Free Christmas Printables for Your Home
The 3 free Christmas printables pictured below are standard letter size so you can print them at home and pop them in a frame for instant Christmas decor.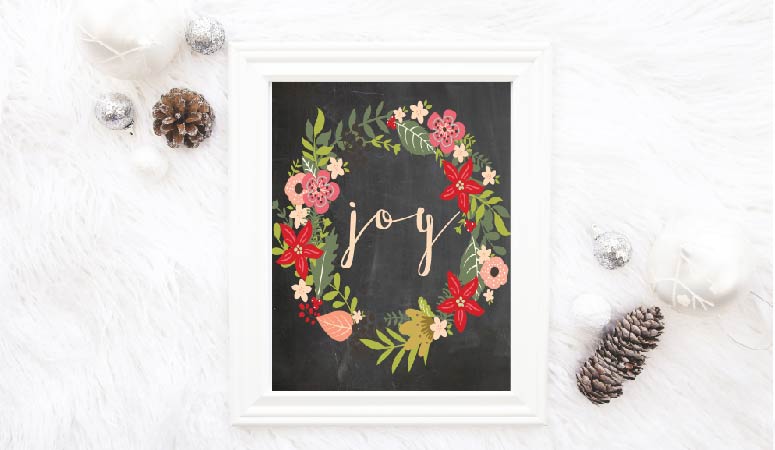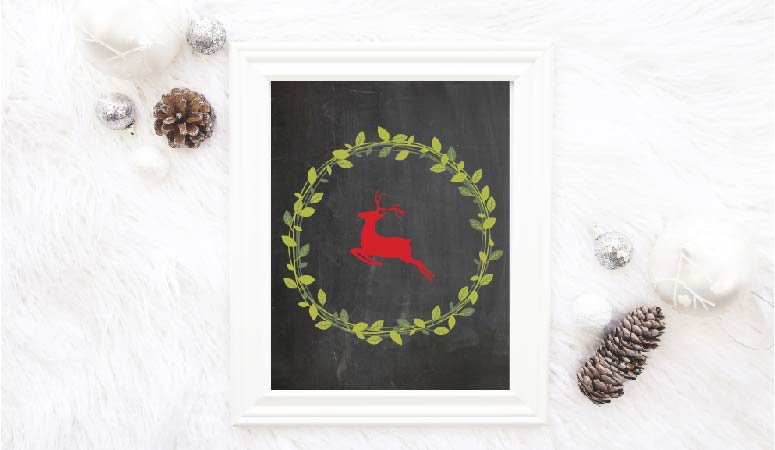 The 3 free Christmas printables pictured below are sized for larger prints, but you can resize them to print at home if you want!  I had mine printed for my living room for $3.00 a piece at Office Depot (ask for engineering prints).  You can see how they look in our room below.  And you can see how we made the DIY half frames for them from old pallets in this post.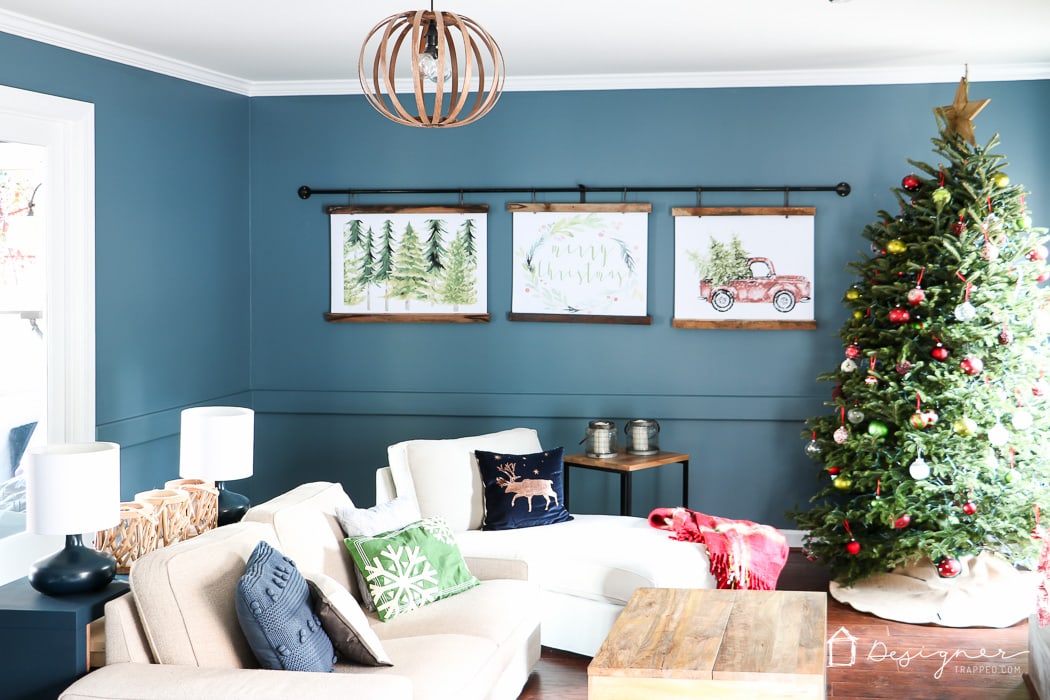 Now, here's a better look at these 3 free Christmas printables.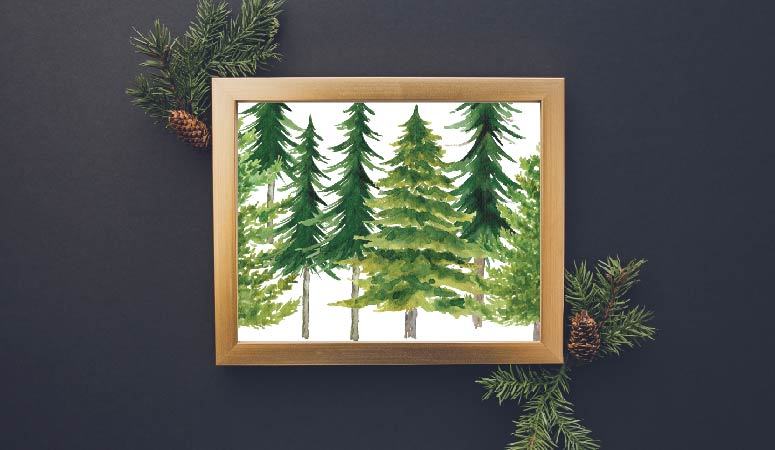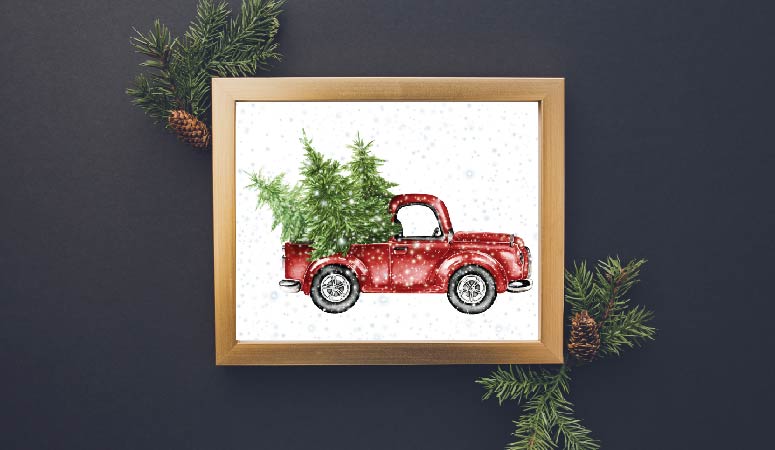 To get all four of these free Christmas printables delivered to your inbox, all you have to do is subscribe to my email newsletter and they will show up in your inbox in just a few minutes.  The free Christmas printables will be in PDF format and you'll be able to download and print them in the comfort of your own home or you can take them to Office Depot or Staples and have large prints made (ask for engineering prints and tell them what size you want–24 x 36 is a pretty standard size)!  And don't worry, I won't spam you.  I send out a newsletter every week on Tuesdays and it's full of DIY projects and interior inspiration that I think you will love, but you can unsubscribe at any time.  Just fill out the info below.  * If you are already subscribed to my weekly newsletter, you will be able to download these beauties when the newsletter is delivered to your inbox :) *